The Philosophy of Education Society of Australasia (PESA) warmly welcomes you to the website for the 45th Annual Conference of the society.
The Conference has now Concluded. Thanks to involved.
The conference took place at the Australian Catholic University, Melbourne, Australia, from Saturday December 5 - Tuesday December 8 2015.
We hope you will join us for a stimulating and provoking Conference.
The conference theme is:
Re-engaging with politics: Re-imagining the university
The Conference Theme, Re-engaging with politics, re-imagining the university, invites us to reflect on the present state of higher education. It appeals to us, as philosophers of education and educators, to propose new visions of education, articulate these in the public arena and re-engage with politics to make these a practical reality.
The present age has witnessed ever-increasing governmental control not only of university funding, but also of educational practices such as assessment, curriculum content, recommended pedagogies, leadership and teaching preparation. Governments everywhere seek to directly affect educational outcomes in both teaching and research. This control threatens the very nature of universities which have been described by Giroux (2014) as being the last places which offer genuine public democratic participation.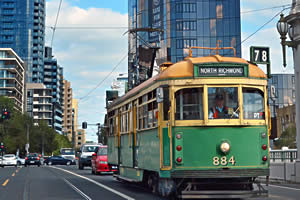 Connected with this we have witnessed an approach to education policy from both sides of politics that more closely mirrors economic liberalism, favoring market forces. Academics thus far appear to have failed to articulate any coherent alternative visions of education that address the very real problems that universities, as the sources of new ideas, knowledge and independent critical thinking that are indispensable for modern democracies, face. How might philosophers of education assist with the development of such alternative visions that can be articulated in the public realm and that in order to 'rescue the university project' can be politically effective? (Furlong, 2013).
Please check the links on the right hand side of this page in order to learn more about the conference.
Conference Organisers:
Professor Jānis (John) Ozoliņš (Conference Chair), Australian Catholic University
Professor David Beckett, The University of Melbourne
Dr Jennifer Bleazby, Monash University
Dr John Quay, The University of Melbourne
Dr Steven Stolz, La Trobe University
Dr Maurizio Toscano, The University of Melbourne
Dr Scott Webster, Deakin University
To contact us, please email This email address is being protected from spambots. You need JavaScript enabled to view it.